Do you want to book coach hire for your next event in a smooth and effortless way? Of course you do…..Who wouldn't? It can seem like quite a daunting task when booking coach or minibus hire for your special occasion or annual day trip but it really doesn't have to be. That's why at BelleVue Manchester we created the 'Ultimate guide to easy Coach hire in Manchester and Cheshire' and brought together a list of things for you to consider beforehand to help make it faster and easier than ever.
Types of coach hire…
Before we get to our helpful tips below, BelleVue Manchester have many different businesses and organisations hire our fleet daily and we continually work towards making the process as easy as possible for customers. Some of the groups we provide transport for include:
Private Hire – These can include groups or individuals that require coach hire for day trips and excursions or minibus hire for airport runs etc.
Schools and Colleges – Students, teachers, volunteers and chaperones travel with us for day trips to museums, theme parks, swimming baths, campus tours and sporting events e.g.
Wedding Bus Hire – Brides and grooms favour buses for shuttling family and guests to and from venues. Before the big day the happy couple hire coaches or minibuses for engagement parties, hen dos, and stag dos too.
Corporate Coach Hire – Business professionals prefer executive coaches to public transport when attending company events. With the extra amenities, comfort and on-board WiFi they can work from the 'office' on their journey and check emails, finish or develop presentations, and connect with clients or colleagues on the go.
Sports Teams and Fans – Athletes, managers and coaches choose to travel by coach together for away tournaments so they can relax, have team talks, and get motivated for the big match. Fans on the other hand tend to travel together to make it a more social event and soak up the atmosphere from early on.
Our guide…
Journeys can require a lot of planning and now we have identified some of the organisations we work with and the services we deliver, we can take a look at some of things that will make booking transport with us a faster, easier and more enjoyable experience.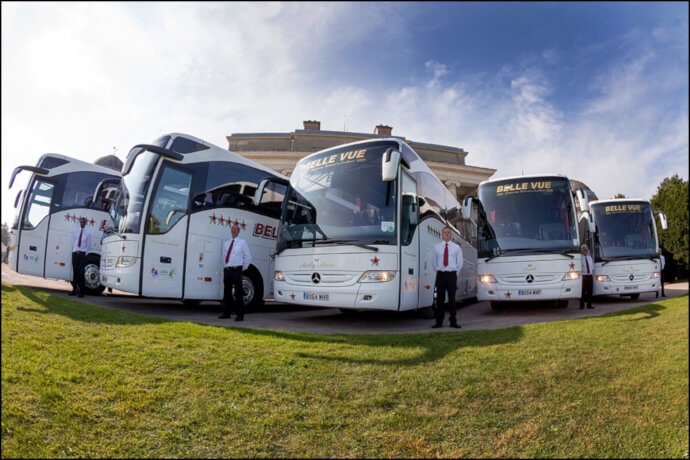 Where to start!
Think about how far in advance you may need to book for your event. Give plenty of time to avoid disappointment (It's not unusual for people to book 6-12 months in advance)
Provide full names and addresses of your intended destinations where possible
How long does the trip last and what day will it begin
Pick up and drop off points (where and when are the most suitable meeting places for party members)
Consider best or most convenient times for your departure and return (will it be in traditional working hours? Will it be more suitable to travel outside of rush hour traffic? Would a day in the week be more suitable if convenient).  
How many are in your group (If you know how many are in the group we can provide the exact mode of transport, keeping costs down)
Do you have any special requirements e.g. wheelchair/ toilet access?
Will you need extra storage space
List amenities you may require (TV, Air Con, Wifi e.g.)
What happens next?….
Once you are prepared it's time to get your get your free no obligation quote. Just pop in your information and get your quote back in minutes straight to your inbox with the ideal solution to cover your transport needs. It really is that simple.
At BelleVue we don't stop there. Once you have booked your transport with us, our aftercare sales team take over to make sure you are kept in the loop every step of the way. All our coaches are fully compliant and meet all safety standards (which you can find out more on our 'About Us' section) and with every coach you are designated a professional driver to get you to and from your destination safely and on-time.
When choosing the right coach hire company in Manchester or Cheshire it's also important to factor in company history, reputation and availability. We are an award winning company that is quality branded and carry over 1.5 million customers safely each year around the UK and Europe, so you can rest assured you're in safe hands with us.
Time to book…
Our guide has been designed to help you to make an informed decision on coach hire and the booking a much simpler process without missing important details. Now that you know what to expect, you can book your first coach or bus rental with confidence.
Enjoy the journey!