Looking for Stag Party Coach Hire in Manchester?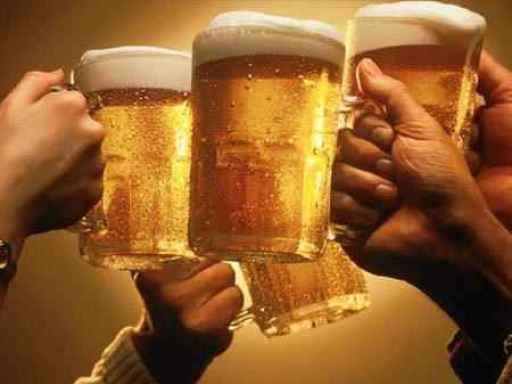 Stag parties have changed over the years! Gone are the days when a few mates walked down to the local pub the night before the wedding. In today's age, men are wanting to go that little bit further and elaborate with one heck of a bash to celebrate the end of bachelorhood! Guys are going out with a bang and the best man has the task of organising it!
Belle Vue have been organising Stag Dos for decades. Gone are the days when we just transported 50 passengers to Blackpool and guys went out on the lash and fell into a hotel if they didn't make the coach home!
Belle Vue organise the transport, activities during the day (like paintballing, five a side or a day at the races), hotels and pub crawls. We carry hundreds of groups to all the top cities in the UK and Europe and we often obtain discounts from hotels and activity centres which enable our Stag Packages to be cost effective, organised and fun. This creates a great image of the best man come the wedding!
Whether you're travelling around the UK or Europe we can arrange transport both in Britain and on the continent.
Many people are now going overseas for their stag parties, with destinations such as Amsterdam, Prague, Brussels and Dublin being popular choices for weekends and short breaks. However, you don't have to go too far to have a great time, there are plenty of good stag party venues on home turf such as Manchester, Liverpool, Chester, Newcastle, Hull, Birmingham, London, Brighton, Nottingham, Sheffield and Edinburgh all offer lively night life or for the old-school stag party experience, why not take a road trip to Blackpool?
Get the best price directly from Manchester's leading Stag Party supplier.
Belle Vue's tour department can price your Stag Party in house providing you with the best transport package along with any activity and hotel accommodation. With access to a massive network of preferential hotel and activity providers both in the UK and on the continent, we can get you the best price directly, saving you the time and effort of having to ring around yourself.
Simply fill in an online enquiry form and we'll do the legwork for you.
Make your stag do one of the best. Contact our friendly team to get the ball rolling.

Frequently Asked Questions
Nicole Preston
We just wanted to let you know that Yvonne was absolutely brilliant
last night in difficult circumstances – access to the home, the poor
weather and rude motorists who were very impatient.
She was so lovely with all of the residents, she put them first and
nothing was too much trouble for her at all. We would definitely book
our trips with you again and would recommend your company,
especially Yvonne.
Merry Christmas to you all.
Kind regards
Nicole Preston, Financial Administrator
Bupa Care Services, Woodend Care Home, Bradgate Road,
Marcia Veiga
I would like to thank you for the exceptional service from all BelleVue
staff.
All the drivers were excellent, helped with everything I needed. I
want to mention here Kevin who was with me for two days and was
extremely professional, polite and helpful. But without disregarding
the other drivers who were also excellent.
Thank you very much to all. See you at the next job (hopefully very
soon).
Kind regards,
MARCIA VEIGA
Tour Guide and Coordinator
Eve Buzinskaite
We had a trip with you last week and I just wanted to share
this amazing feedback we have received from the customer:
'The quality of the service we received during our trip
was 10/10. I would never even consider using another
company. The coach was of the highest quality, the
drivers were super efficient and very professional.'
Thank you so much for your great service!
Have a great day everyone
Best regards,
Eve Buzinskaite