Need to hire an executive chauffeur driven car in Manchester?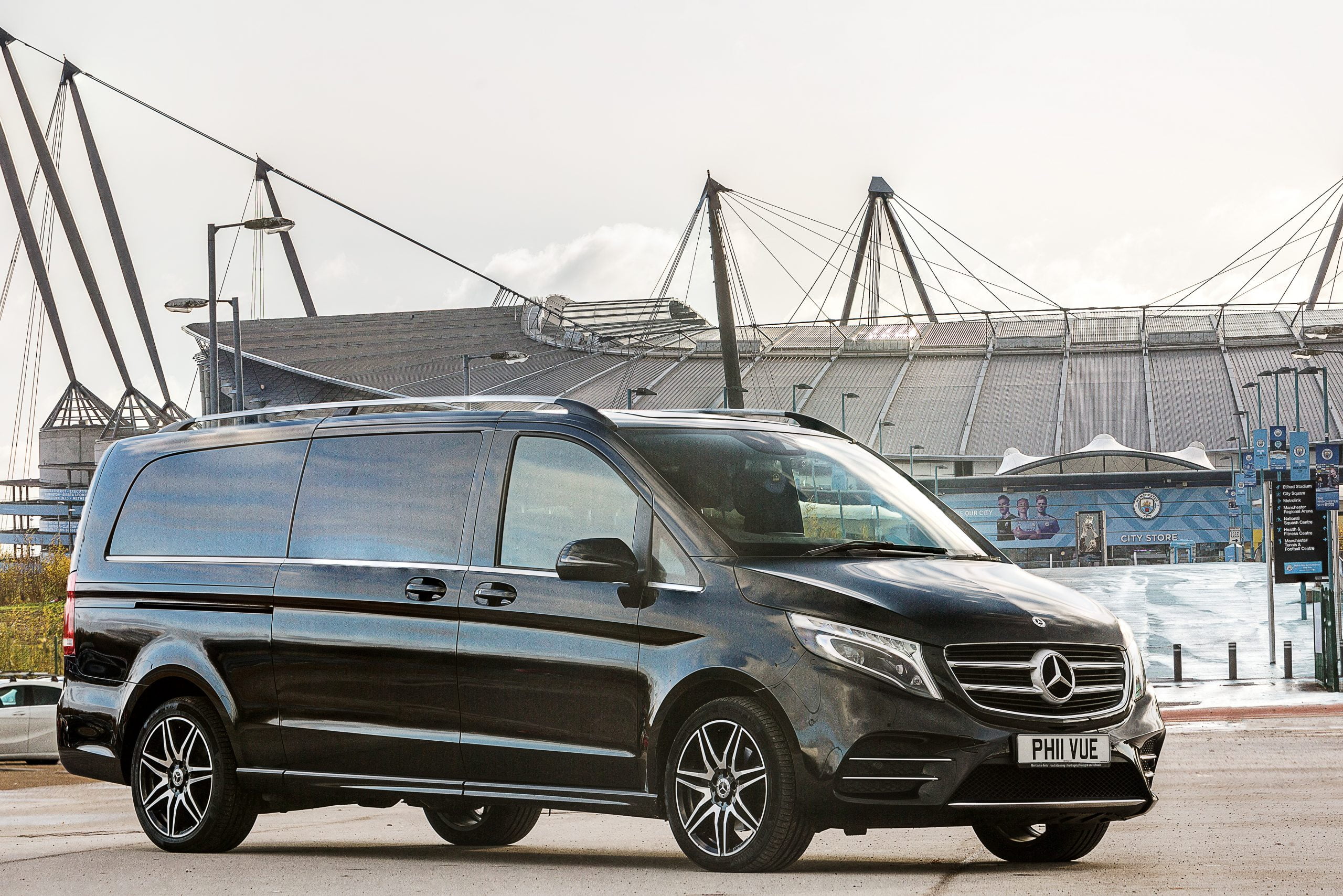 We operate a varied fleet of executive cars and people carriers. Our range of services are extended to various organisations including television companies, hotel chains and corporate companies. Our cost effective travel packages offer great value and our bespoke personal service ensures our clients return on a regular basis.
*All vehicles come immaculately presented and are professionally driven.
*We offer a professional and confidential service.
*Discreet and non intrusive service guaranteed.
*Our services have extended to the BBC, Granada Television, Premiership Footballers and numerous companies around the northwest.
Business Seminars
Airport Transfers
Hotel pick ups
Celebrity movements
Business functions
Birthday and Family Celebrations
School Proms
Weddings
Mercedes V Class, E Class or C Class Saloon Cars
How We Listen to Our Clients
We also compile Aftersales Forms, which is a summary of comments and scores from all group organisers and passengers. We have a three step win process from these Aftersales Forms.
We take any positive comments back to our team which ensures we build a team that feels valued and rewarded.*
We take any constructive criticism and throw it round the management table to create a better service from feedback our clients have given.
We can personally tailor our service to the individual tastes of each client based on their feedback.
*It is imperative for team morale that that our team feel the contribution they are making is making a difference to the company's goal