Looking for minibus hire in Manchester?
For top quality minibus hire or midi coach hire at favourable prices travel with Belle Vue. You have access to a varied range of top quality minibuses and midi coaches, all of which are available to hire at favourable prices. We operate a fleet of vehicles around the northwest and also have access to hundreds of travel partners across the UK.
As a leading minibus and coach hire operation operating across the UK we are able to provide expert advice and our dedicated team can handle all your coach hire management requirements.
16 Seater Exec Minibus & 19 Seater Exec Minibus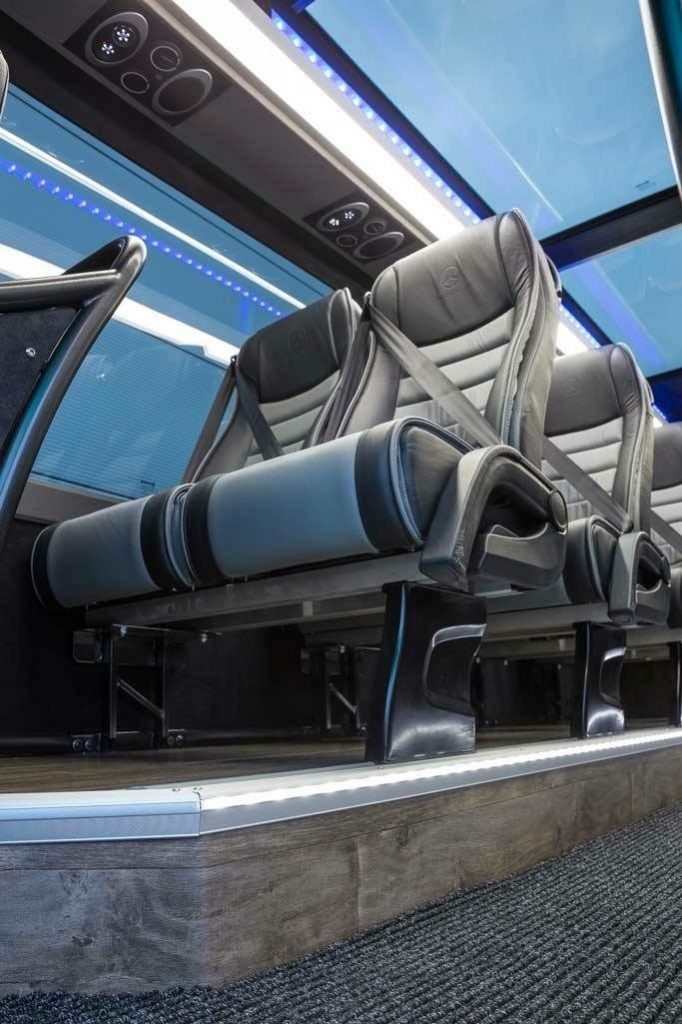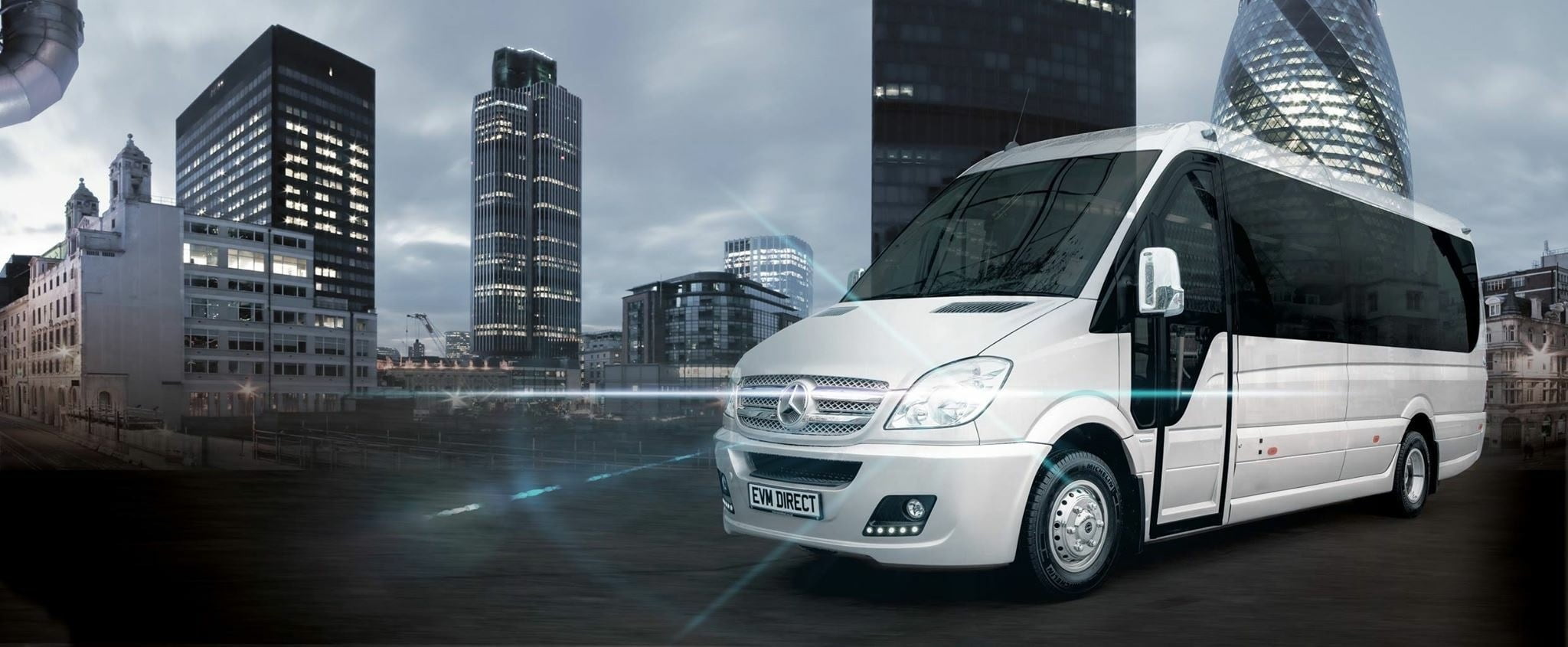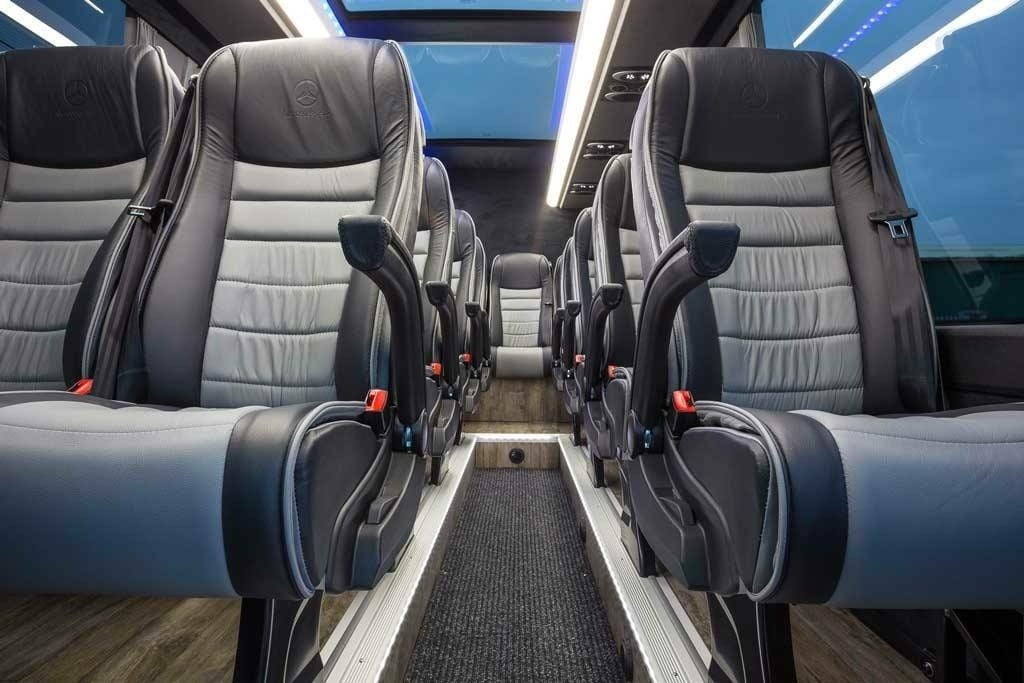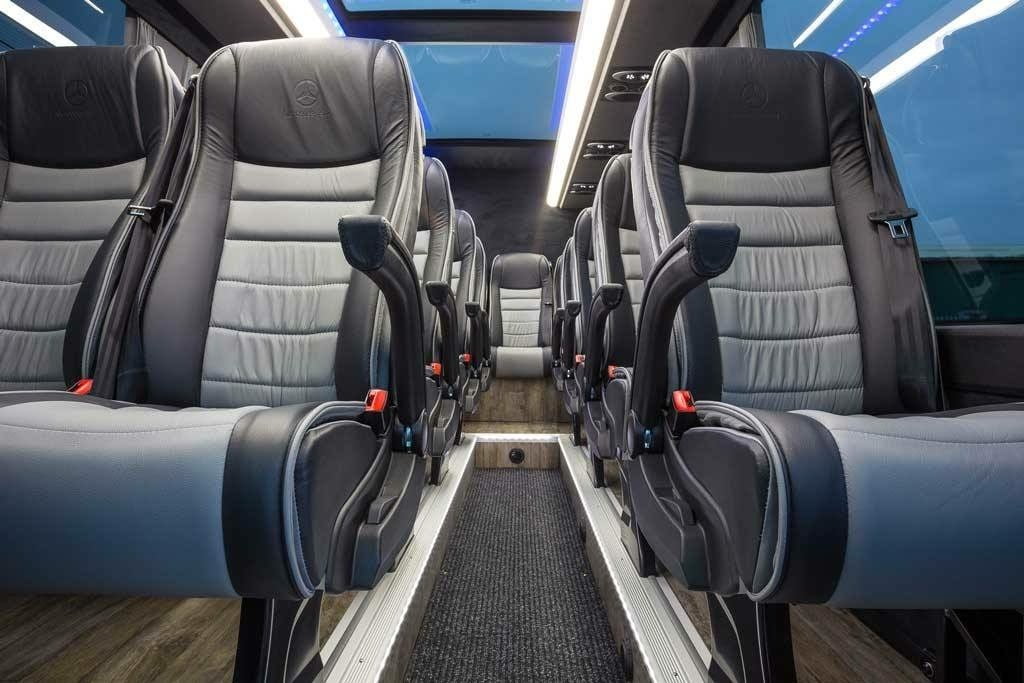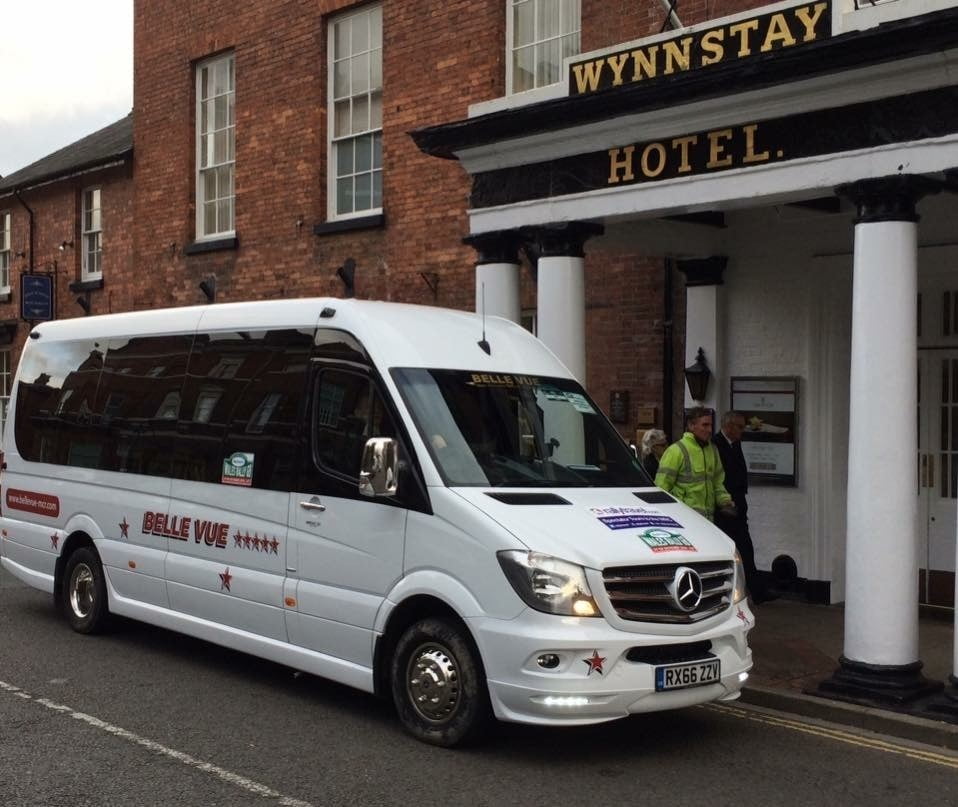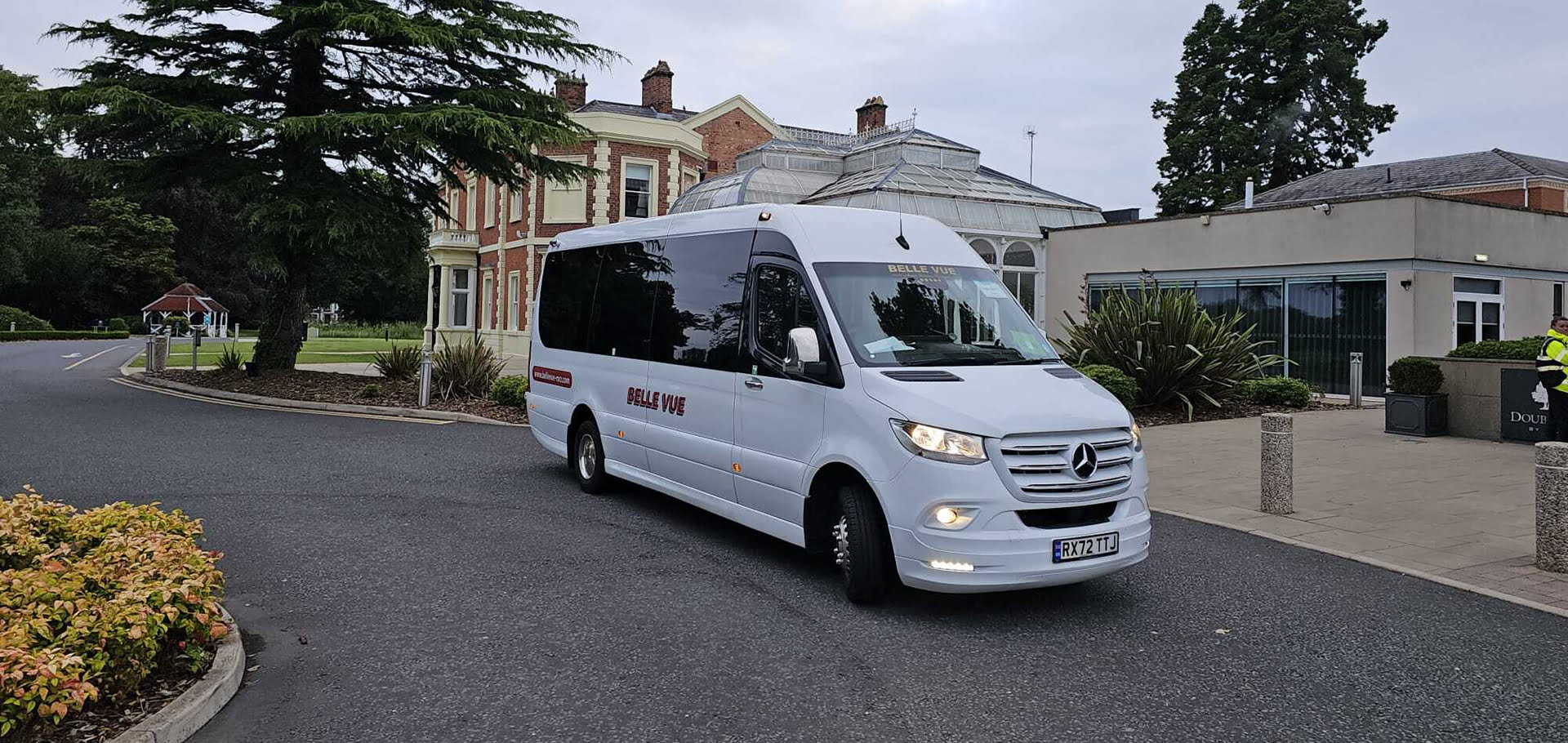 See the luxurious Belle Vue Executive Minibus!
Our fleet of minibuses cater for 4 passengers up to 33 passengers. Facilities include leather seating, tables, air conditioning, atmospheric lighting, and on some of our fleet a glass roof for panoramic views whilst travelling in the City or out in the wilds. Belle Vue minibus hire is supplied with a professionally trained driver who will go the extra mile in offering a bespoke service tailored to your own personal requirements on the day of hire.
Top Belle Vue driver, Ian, showcases the 19 seater minibus in the video above. Ian recommends the 19 seater executive minibus for corporate events and says it would also be good for hen parties, stag nights, mini corporate events and any ideas you may have to go out with your family.
There are bookings for trips that Ian and his colleagues are taking which collect passengers from one or more pick up points, transport them in luxury to several destinations throughout the day and drop them back later, happy and satisfied!
Work do's are perfect for smaller vehicles such as the 16 and 19 seater minibuses. Where there are fewer passenger numbers, these vehicles keep everyone sitting together, all in one vehicle, all looking forward to what lies ahead. Sometimes, or always if you travel with Belle Vue, it's the journey that makes the event special. It's looking forward, a shared sense of anticipation, a common purpose and the comradery it produces. The journey home is, again, that sense of togetherness, the return having shared a common experience. It's a chance to tell stories and create urban myths, a place where travel/event planners in the team are seen as legends to their colleagues. From the Christmas Party Legend, to the Best Man who managed to fit in a trip to Blackpool Pleasure Beach, a fish & chips supper at Kay's (seriously the best in the North West) Chippy, an event at the pier, a drive through the illuminations, a few stop-offs at bars along the way and an evening at Blackpool Tower!
The flexibility of having a driver on call throughout your day means that your transport can be one-step in front, flexible and meeting the needs or whatever event and experience you want. Belle Vue offers the service, passion and style to ensure your needs are not just met, but exceeded. Book your minibus experience easily. Just add some details in our quote page and we'll get right back to you with a number of options. Remember: It's the journey!
How We Listen to Our Clients
We also compile Aftersales Forms, which is a summary of comments and scores from all group organisers and passengers. We have a three step win process from these Aftersales Forms.
We take any positive comments back to our team which ensures we build a team that feels valued and rewarded.*
We take any constructive criticism and throw it round the management table to create a better service from feedback our clients have given.
We can personally tailor our service to the individual tastes of each client based on their feedback.
*It is imperative for team morale that that our team feel the contribution they are making is making a difference to the company's goal
Frequently Asked Questions
Nicole Preston
We just wanted to let you know that Yvonne was absolutely brilliant
last night in difficult circumstances – access to the home, the poor
weather and rude motorists who were very impatient.
She was so lovely with all of the residents, she put them first and
nothing was too much trouble for her at all. We would definitely book
our trips with you again and would recommend your company,
especially Yvonne.
Merry Christmas to you all.
Kind regards
Nicole Preston, Financial Administrator
Bupa Care Services, Woodend Care Home, Bradgate Road,
Marcia Veiga
I would like to thank you for the exceptional service from all BelleVue
staff.
All the drivers were excellent, helped with everything I needed. I
want to mention here Kevin who was with me for two days and was
extremely professional, polite and helpful. But without disregarding
the other drivers who were also excellent.
Thank you very much to all. See you at the next job (hopefully very
soon).
Kind regards,
MARCIA VEIGA
Tour Guide and Coordinator
Eve Buzinskaite
We had a trip with you last week and I just wanted to share
this amazing feedback we have received from the customer:
'The quality of the service we received during our trip
was 10/10. I would never even consider using another
company. The coach was of the highest quality, the
drivers were super efficient and very professional.'
Thank you so much for your great service!
Have a great day everyone
Best regards,
Eve Buzinskaite