Belle Vue Luxury Corporate Coach Hire & Executive Coach Hire in Manchester, UK
Belle Vue are a multi award winning UK Coach Hire Management Service who continually strives to improve our services through investment in our fleet and staff training.
Our impressive executive and corporate fleet offer that level of comfort you would expect for business class.
You can be assured that your experience with us will be a pleasurable one from start to finish.
Our Fleet
We operate a varied fleet of 70 vehicles across the UK and Europe. We also utilize hundreds of quality approved transport partners operating across the UK, so we can utilize the best available fleet vehicles in any specific location. You can source a coach of any size or any specification, such is the strength of our resources.
Whether you are looking to hire an executive minibus to run you to the airport, an executive coach for a business excursion, a luxury coach for a corporate event, or a double decker executive coach to take you to a sporting event, Belle Vue can provide you with a range of transport solutions.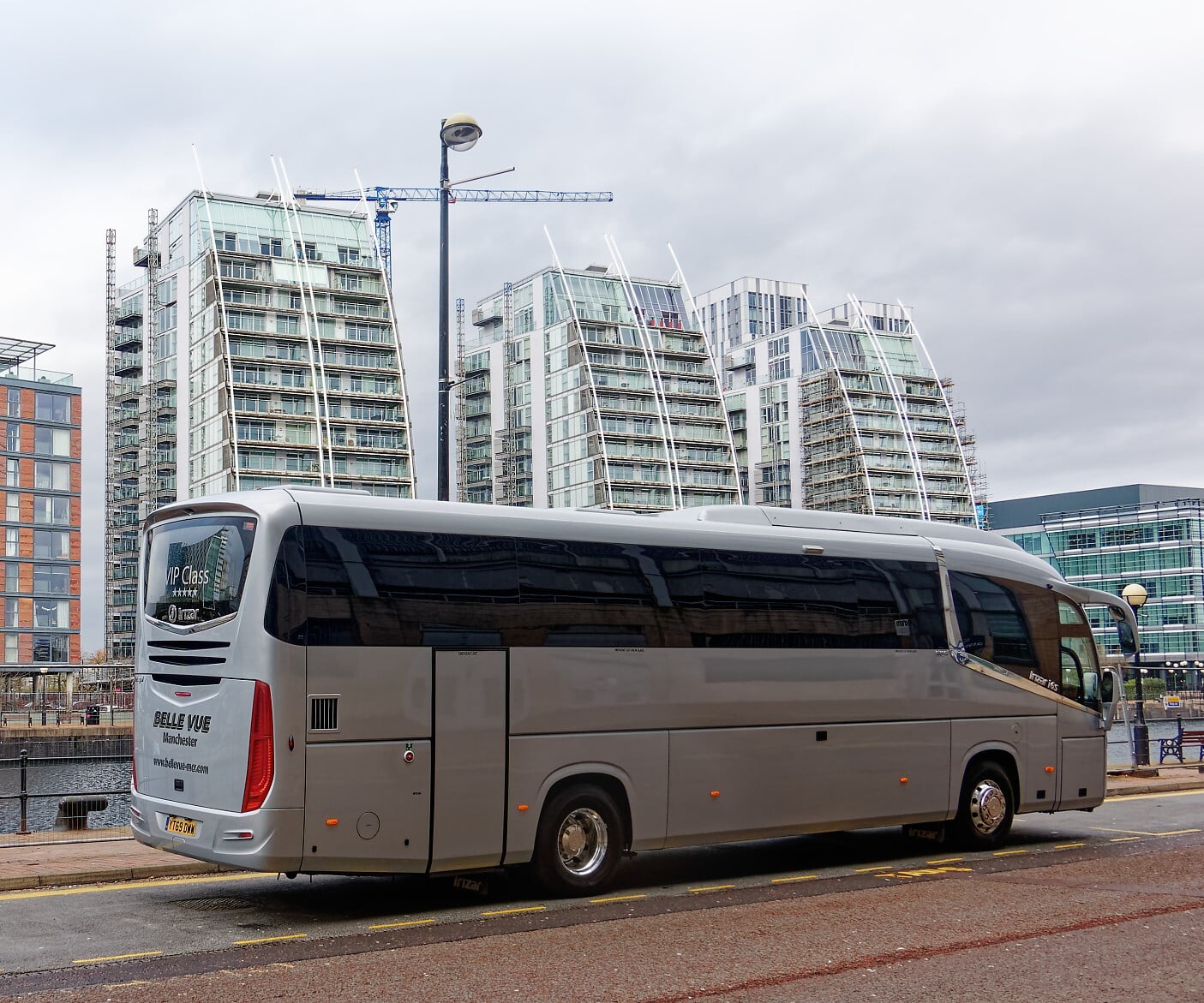 Meet Your Team
Our staff offer a wealth of experience and knowledge of the industry and are passionately dedicated to providing high quality coach hire travel and our specialist services have been discovered by a variety of satisfied customers from varying backgrounds and industries from around the globe.
Whether you are organizing coach hire for that day trip to the races or a large corporate event with a multi vehicle movement, we'd love to be a part of your next travel adventure.
Frequently Asked Questions
Nicole Preston
We just wanted to let you know that Yvonne was absolutely brilliant
last night in difficult circumstances – access to the home, the poor
weather and rude motorists who were very impatient.
She was so lovely with all of the residents, she put them first and
nothing was too much trouble for her at all. We would definitely book
our trips with you again and would recommend your company,
especially Yvonne.
Merry Christmas to you all.
Kind regards
Nicole Preston, Financial Administrator
Bupa Care Services, Woodend Care Home, Bradgate Road,
Marcia Veiga
I would like to thank you for the exceptional service from all BelleVue
staff.
All the drivers were excellent, helped with everything I needed. I
want to mention here Kevin who was with me for two days and was
extremely professional, polite and helpful. But without disregarding
the other drivers who were also excellent.
Thank you very much to all. See you at the next job (hopefully very
soon).
Kind regards,
MARCIA VEIGA
Tour Guide and Coordinator
Eve Buzinskaite
We had a trip with you last week and I just wanted to share
this amazing feedback we have received from the customer:
'The quality of the service we received during our trip
was 10/10. I would never even consider using another
company. The coach was of the highest quality, the
drivers were super efficient and very professional.'
Thank you so much for your great service!
Have a great day everyone
Best regards,
Eve Buzinskaite