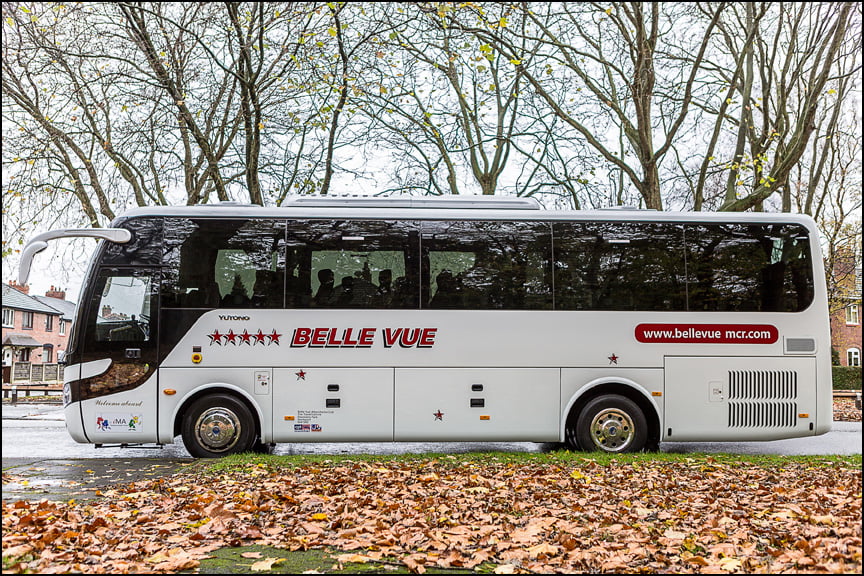 Our new 34-seater midi coach is great for smaller groups. It's got gadgets, too – like USB chargers, power sockets, leather seats and even a loo!
The benefit of a smaller coach, carrying more passengers than a minibus is in value for money. The fuel consumption is less and you're not hiring additional seats you're not going to need. This midi coach is great quality. Take a look at our gallery below.
Hiring the right vehicle for your event means everyone gets to go. No-one is faced with having to drive. No-one finds themselves thinking 'should I chance it and drive home?'
Over Christmas and the New Year, you hear stories about the rate of road deaths increasing due to drink driving. We have the solution! Hiring this midi coach is not expensive. But, how so?
HOW IS THIS MIDI COACH SUCH GREAT VALUE FOR MONEY?
We do things differently at Belle Vue. Every fuel mile is considered. If a driver, rather than waiting for one event to finish, has the opportunity of taking other passengers and is still able to return for you, we organise this.
Why? It saves on fuel – a saving we pass to you. PLUS … It also means the cost for your driver is now shared between 2 or more other clients – as we can coordinate several groups in an evening – in some cases, 4 jobs in one!
Imagine getting the same great service for much, much less?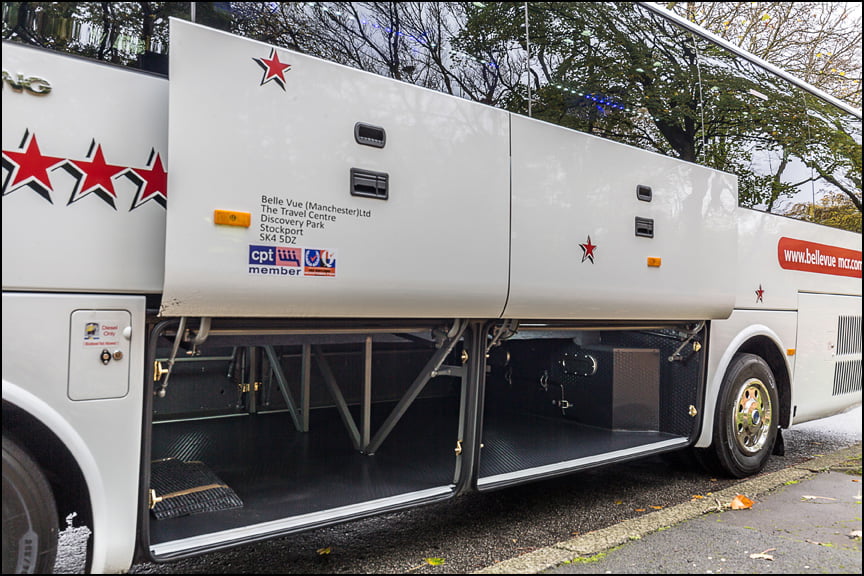 Find Out About Our Campaign
So for use on educational, corporate and private hire, book this 34-seater midi coach today!
34 executive seats, recline, and also move outside ways into the aisle for more spacing
USB sockets on all seats
Power sockets for laptops
Toilet on board – you don't get that on mid-range coaches
Leather seats
Air con
How We Listen to Our Clients
We also compile Aftersales Forms, which is a summary of comments and scores from all group organisers and passengers. We have a three step win process from these Aftersales Forms.
We take any positive comments back to our team which ensures we build a team that feels valued and rewarded.*
We take any constructive criticism and throw it round the management table to create a better service from feedback our clients have given us.
We can personally tailor our service to the individual tastes of each client based on their feedback.
*It is imperative for team morale that that our team feel the contribution they are making is making a difference to the company's goal
Frequently Asked Questions