Belle Vue Misson Statement
To deliver excellence across our range of services
To exceed our customers expectations time after time
To be the best employer to the best team of people
From humble beginnings in an old derelict office running sheds for taxis, to a fully fledged executive corporate transport service that runs right across the UK and Europe!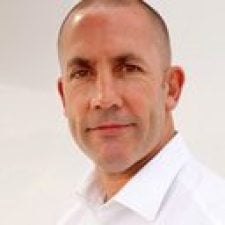 Phil Hitchen
'Putting the Phil in our Philosophy
In early 1993 Philip Hitchen was working as the manager in the business of Belle Vue Cars and went to collect a private hire job. He was taking an old lady from Wembley Road, Gorton, to Gorton Market to do some shopping and the lady asked Philip, "What company is this taxi service?" Philip replied, "This is Belle Vue Cars madam." She replied, "Is that the firm that operates in what looks like a derelict building down Hyde with all the sheds outside?" Philip replied "Yes. That the one!"
With that Philip returned to Base and called a meeting with Ian Bragg. "We need to do something about our company image. It's not what I envisioned to be our customer's vision of our business!" Ian Bragg replied "What is your vision of our business?" Philip said "To be the best Private Hire Car Service in Manchester!"
Philip Hitchen and Ian Bragg made a commitment there and then that changes were needed and they needed to be reviewed every month to make improvements. The company made plans to install new principles from that day forward. A philosophy of Constant and Never Ending Improvement was born and a company strategy was developed and reviewed every month.
…To Constant and Never Ending Improvement
The company redeveloped the Offices and Taxi Base, purchased some newer vehicles, installed a car valeting program and also a corporate uniform policy. The driver team were retrained in customer service skills. Instead of not cleaning and valeting their cars sufficiently, beeping their car horns on arrival of a job and letting customers open the door to enter the car, the (self employed) driver team transformed into a clean cut image, knocking on doors, greeting people courteously, opening the doors for passengers and serving sweets, news papers and magazines. The company's private hire car service transformed into a chauffeured car service and Belle Vue have never looked back since that decision to make a commitment of Constant and Never Ending Improvement.
The company's philosophy of improvement has only increased with time. All senior directors regularly attend Personal Development Training programs having been trained with some of the world's best personal development coaches including Tony Robbins. All staff receive annual training to improve their performance. The driving team most recently completing their CPC Training. (Certificate of Professional Competence.)
Belle Vue have constantly invested in new vehicles, new technology and have improved the resources of the company from top to bottom ensuring the service today meets the expectations of tomorrow.
Our Goal is to exceed our clients expectations time after time.
Have you ever been served really well? In a restaurant? During a taxi ride? Or in a hotel? Do you remember how the waiter, driver or receptionist made you feel? Can you remember how you glowed with happiness at the response and commitment you had just experienced?
At Belle Vue our goal is to make you feel like that all the time, from picking up the telephone to remembering your journey many weeks later. In life we have many experiences, some good, some bad and some out of this world.
At Belle Vue all of our team are truly dedicated and highly geared to ensuring maximum performance resulting in a memorable journey for you and your party, at all times. Please see a range of testimonials here.
(If you have any suggestions to make regarding our services please Contact Us or complete an Aftersales Form from your Confirmation Paperwork.)