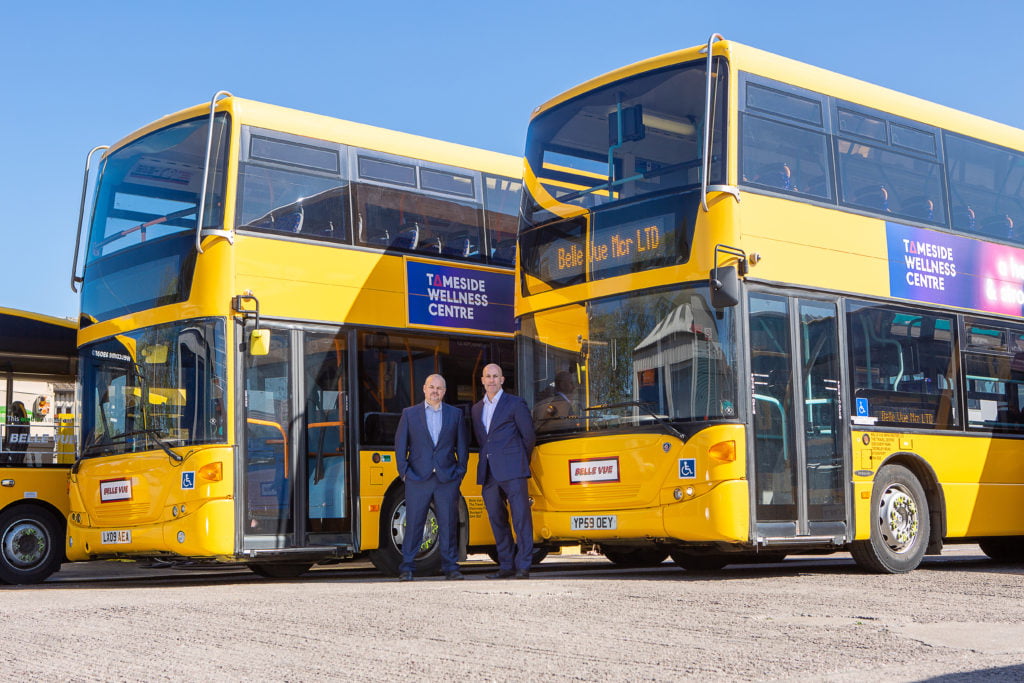 Belle Vue Manchester has completed a deal which has created 20 jobs at the company and will add £1m to its revenues in a regular year.
Stockport-based Belle Vue has taken over 17 school transport contracts previously operated by Selwyns Travel of Runcorn. The contracts with Transport for Greater Manchester involve schools mainly in the Trafford and Stockport areas. As well as taking pupils to and from school, Belle Vue will also provide transport for educational day trips.
In a regular year, Belle Vue expects the new services to add almost 450,000 passenger journeys to its current total. Financial terms of the deal are undisclosed. Phil Hitchen, managing director of Belle Vue, said the company continues to seek similar strategic deals to further strengthen its core business.
Belle Vue, whose yellow school buses are a familiar sight around Greater Manchester, has added 22 vehicles to its fleet to service the new contracts, with 15 from Selwyns and a further seven acquired from Essex-based Ensignbus.Following the transaction, Belle Vue has created jobs for drivers and maintenance staff, taking employee numbers to 100.Phil said: "Although this is an immensely challenging period, we continue to operate school services for the children of key workers and contracts to take key NHS staff to and from their workplace."The sector's landscape is changing and we have an appetite for further strategic acquisitions from operators thinking of leaving the industry to strengthen our market share."With clean air zones, new regulations affecting the sector and now a downturn in trade, operators may be looking for an exit and we can offer a solution."
Despite a general shortage of drivers, Phil said Belle Vue had been able to recruit successfully due to its strong team-working ethos. "We have a great team ethic across the whole organisation, which makes Belle Vue an attractive and enjoyable place to work," he said.
Belle Vue's success has been recognised with a shortlisting for the top large operator accolade in the UK Coach Awards. Mike Mitchell is a finalist for coach industry professional of the year and Phil Littlehales has been shortlisted for top UK coach driver. The company is also a finalist in the marketing excellence category, and has nominated staff for the engineer of the year and top young coach industry professional accolades. Due to the coronavirus crisis, the 2020 awards will now take place in 2021.