See our lovingly maintained vintage vehicles for hire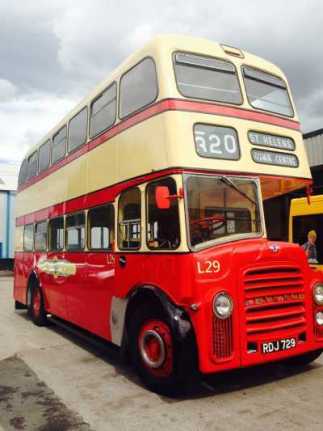 hatever the size and class of your group, wherever you may be travelling, we have the vehicle to meet your requirements!
All our vintage vehicles are restored in house by time-served craftsmen. No expense is spared on kitting out the vehicles to their full glory whilst still preserving the historic features of the vehicles.
Belle Vue are the local experts in Vintage Transport, offering classic vintage double decker bus hire and single decker coach hire for every occasion.
We bring you something special from the past to enhance the magic of the present. If you are looking for a special vehicle for that special occasion, look no further.
How We Listen to Our Clients
We also compile Aftersales Forms, which is a summary of comments and scores from all group organisers and passengers. We have a three step win process from these Aftersales Forms.
We take any positive comments back to our team which ensures we build a team that feels valued and rewarded.*
We take any constructive criticism and throw it round the management table to create a better service from feedback our clients have given us.
We can personally tailor our service to the individual tastes of each client based on their feedback.
*It is imperative for team morale that that our team feel the contribution they are making is making a difference to the company's goal